About Us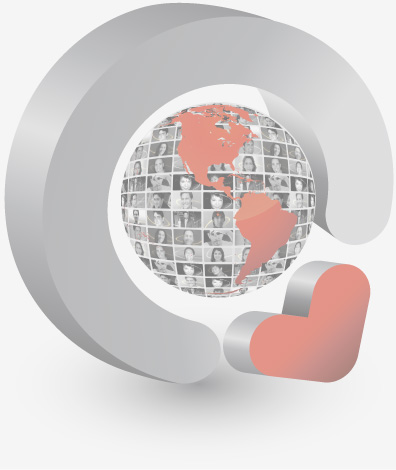 It all started with one person, one idea, one patent attorney, and then a web design company. Then it began small operations in the Brickell area of Miami, FL. The product, Digimusicard, started a door-to-door, artist-to-artist, label-to-label sales effort in the Latin music market. One by one, artists started liking the product because of its cost, efficiency, and the power to physically sell albums again to their fans. From a garage band to a Grammy-nominated artist, one by one they became hundreds and Digimusicards got the attention of magazines such as Billboard, among others. The mood was set and the company started growing. In 2007, one client asked if he could attach a video and booklet to the music and that is when it happened, Digi-cards was born. From e-books to games, from software to movies, all clients wanted to distribute their content with our low-cost and efficient product. From the USA to Latin America, Digi-cards grew. Great teams were formed and it became an efficient business model. By 2008, Digi-cards had presence in over 20 countries and Vital Digital LLC (parent company) became too small to handle growth, so it allowed licensing agreements for exclusive distribution deals in several countries with success. The company was then named Digi-cards Worldwide and became the supplier of all Digi-cards product distributors in the USA and abroad with no more direct sales to commercial clients or companies. In 2012 a group, most of them current executives and participants, became the Vital Digital Global Corporation, 10% owned by former Vital Digital LLC shareholders and the rest by current associates and investors.
Vital Digital Global core and flagship products are Digi-cards and Digi-codes but also run the Digi-green initiative and the Digi-earth organization, all from their Headquarters in Miami, FL and Principat d´Andorra in Europe. IT is mostly based in Buenos Aires, Argentina and manufacturing in Shenzhen, China.
CEO/Chairman, Gerardo Alton-Ortega, is also the founder of Vital Digital Global Corp. which is divided into geographical centers of operation with the main Chief Operations Officer (COO) in the United States (USA) as well as Operating Officers in Latin America (LATAM), Asia and Europe. The CFO operates from the United States and the CIO operates from Argentina. There is a fourteen member Board of Directors mostly in America and more than two dozen direct associates in technologies, development, operations, marketing, design and administration.
As of 2012, Vital Digital Global has constant presence in over 32 countries, and products have been delivered in over 60 countries around the world. Digi-cards are expected to reach the "one produced per second" soon and millions have been delivered to thousands of clients in six continents.
We are constantly growing and always looking for great associates that want to bring the future closer to the present while helping others and the earth. Digi-earth.org is an initiative to give back to the world and to those in need by helping those who help. Each Digi-cards order allows the client to select a non-profit organization of their choosing and print their logo in the back of each card. By doing this, Vital Digital Global will donate 5% of the profit to that organization. The other is the Digi-green.com initiative. Every year millions of trees are destroyed to make paper products; only one 96-page catalog consumes 1.5 trees. By printing Digi-cards instead of catalogs, books, magazines or paper product promotional materials, you are saving trees and each card will carry the logo of how many trees were saved by choosing our Digi-cards instead.
We are here to stay and have great expectations; we hope you join us!